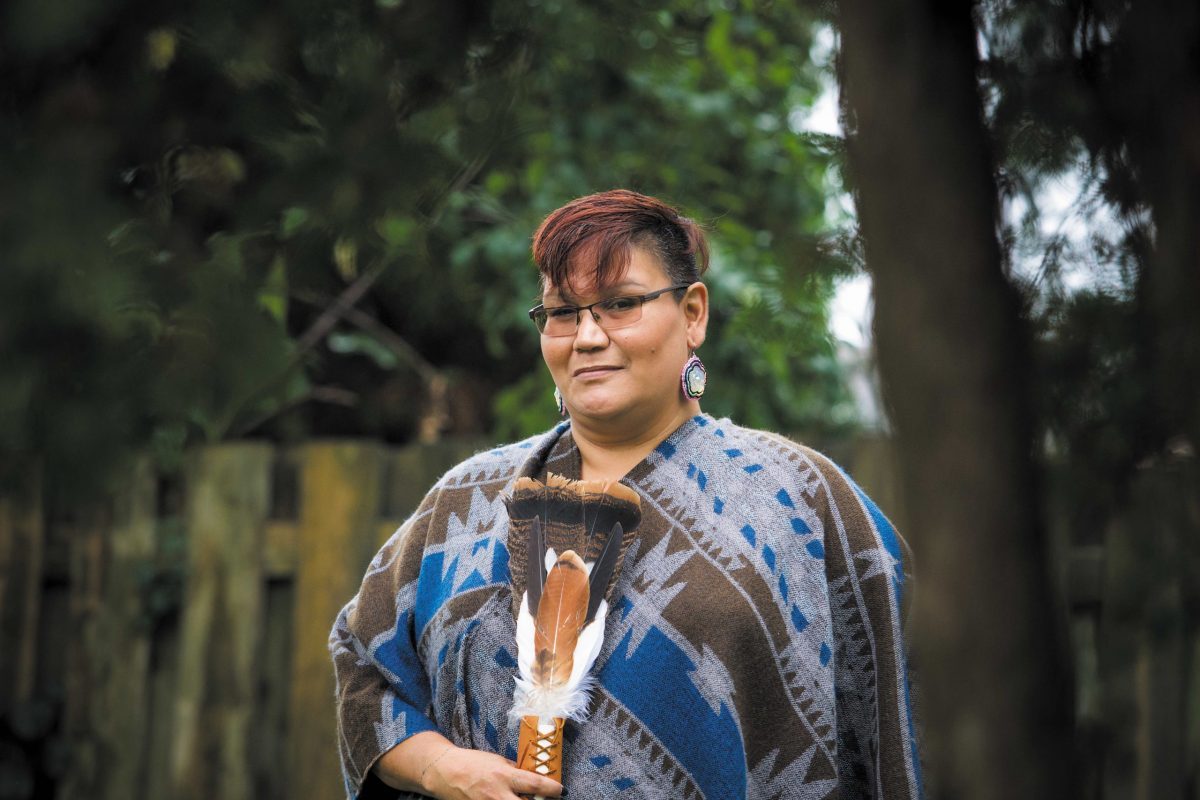 Colleen Hele-Cardinal co-founded the Sixties Scoop Network, which launched an online map in 2019 to let survivors plot their own stories. (Photo: Ashley Fraser/Ottawa Citizen)
Colleen Hele-Cardinal, herself a survivor, hopes the project will bring more awareness to the controversial policy
Inspiration
When I moved to Ottawa, I was volunteering with a group of folks called No One Is Illegal. I went to one of their conferences and they had a big white sheet up on the wall and people were documenting their stories with brightly coloured yarn, as if to say, "This is where I came from, this is where I've been and this is where I am now." I was like, "We need that." Survivors need to show what that displacement looks like too. We were literally trafficked through child welfare policies across borders, overseas and inter-provincially. People needed to see that displacement.
Mapping
I wanted the map to be sophisticated enough to show where a survivor says they came from — for instance, I was from Edmonton and was taken to Sault Ste. Marie, Ont. I wanted our map to show that distance. Each province represents a different colour, and it shows the displacement across the world. It's pretty striking to see. At the last update, we had about 112 interactions with the map.
Impact
People were just blown away that this was allowed to happen. We've had folks who have been taken to New Zealand and Australia, or overseas to England. They didn't know anything about being Indigenous. I'm still struggling with my identity. I don't know where I fit in. I don't feel like I fit in. That's one of the reasons why we created the Sixties Scoop Network. Sometimes we hear from survivors who didn't even know there was a Sixties Scoop; they just know they were adopted. They don't know that it was part of a larger systemic initiative to assimilate us. It can be difficult to realize that you are part of something that was meant to erase you.
Challenges
The biggest problem is not enough exposure, or maybe a lack of interest. Even with this mapping project, it doesn't get enough attention, it doesn't get enough conversation. We're not part of the national conversation. The challenge is staying on the radar and in the hearts and minds of Canadians.
---
More on Broadview:
---
Goals
We want to find all the survivors. That's always why I wanted to do this work because when I found out that my sisters and I were Sixties Scoop survivors, adoptees, honestly, my sisters and I, we thought we were pretty unique. And when I found out there was 30,000 of us out there … Where are they all? You know, I want to know where they all are. And I want to hear their stories. And I want to know if they're okay, and if they're not okay, can we provide support?
***
Charlotte Alden is a journalist working in Bellingham, Wash. and was a 2023 summer intern at Broadview.
This interview first appeared in Broadview's October/November 2023 issue with the title "Colleen Hele-Cardinal."