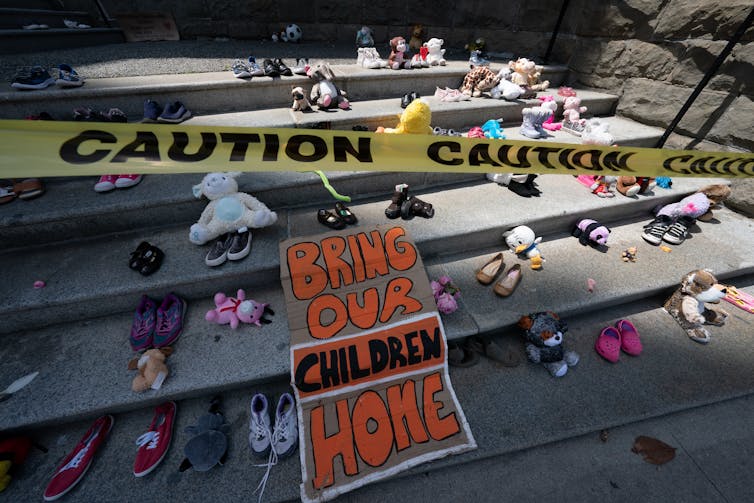 As an Indigenous delegation prepares to visit the Vatican, it's worth revisiting Trudeau's 2017 papal gift of the Jesuit 'Relations'
A delegation of Indigenous people with the Assembly of First Nations, Métis National Council and Inuit Tapiriit Kanatami travels to meet with Pope Francis at the Vatican for events during the week of March 28.
On this occasion, it's worth reflecting on a gift Prime Minister Justin Trudeau gave Pope Francis when he visited the Vatican nearly five years ago.
During Trudeau's May 2017 visit, he offered Pope Francis a set of the Jesuit Relations. These are annual reports written by missionaries in what is now eastern Canada from 1632 to 1672, first published in Paris.
The Prime Minister was in Rome in response to the Truth and Reconciliation Commission's Call to Action #58. This urges the pope to apologize for the church's role in the spiritual, cultural, emotional, physical and sexual abuse of First Nations, Inuit and Métis children in Catholic-run residential schools.
But with renewed calls for a Papal apology growing louder and a visit to Canada by Pope Francis expected, it's worth considering whether efforts to enlist powerful institutions like the Catholic Church in reconciliation have been helped or hindered by what Canadians hear about these early written records.
MORE: Indian Residential Schools: What does it mean if the Pope apologizes in Canada?
If you are an Indian Residential School survivor, or have been affected by the residential school system and need help, you can contact the 24-hour Indian Residential Schools Crisis Line: 1-866-925-4419