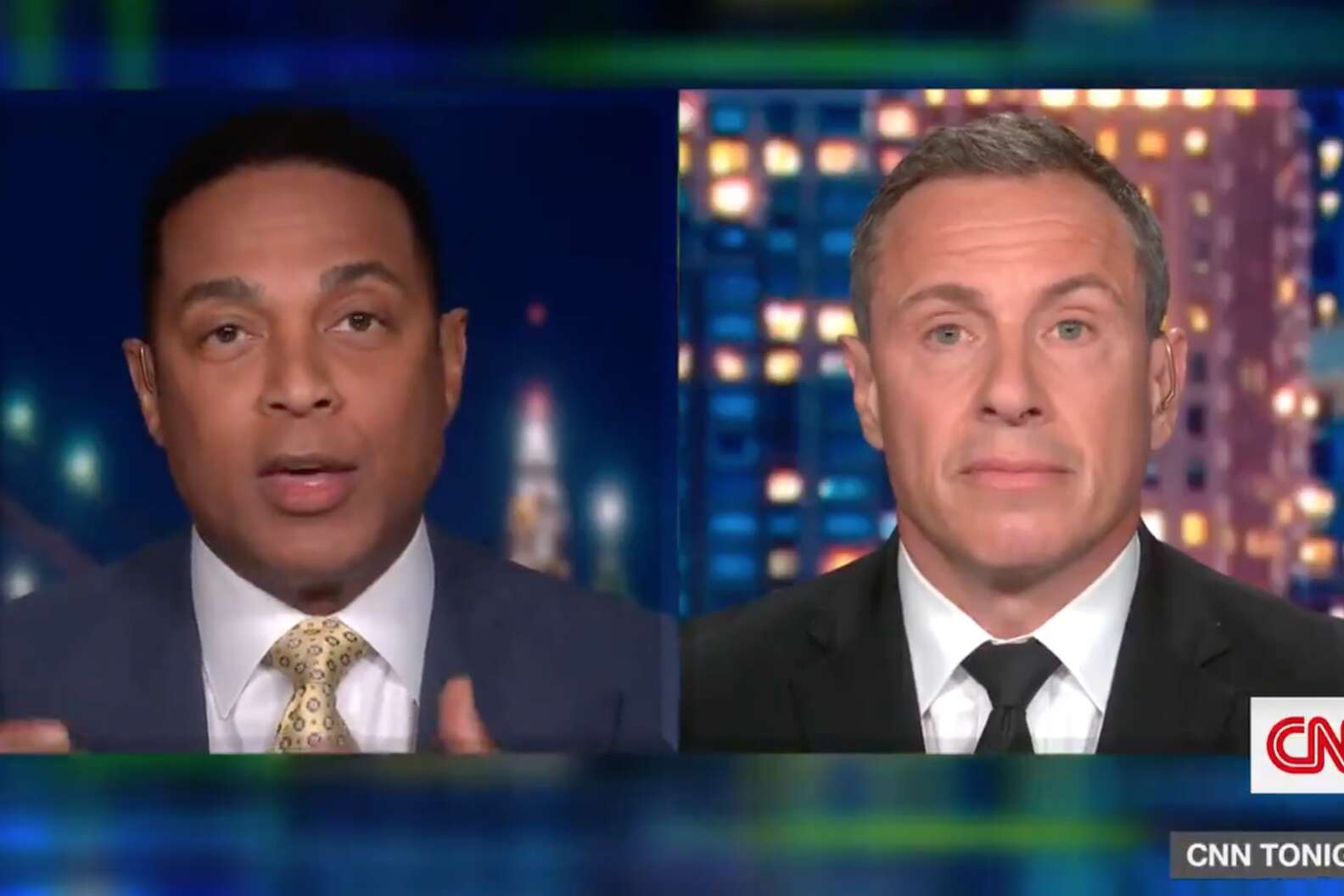 Don Lemon Wasn't Having Any Of Rick Santorum's Comments About Native History on CNN
"Did he actually think it was a good idea for him to come on television and whitewash the whitewash that he whitewashed?"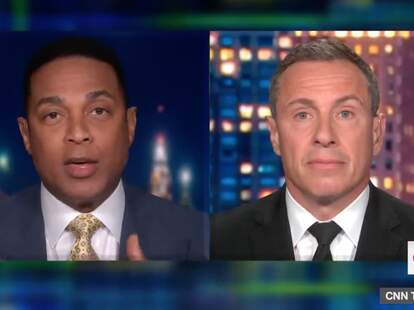 CNN anchor Don Lemon apologized to viewers after former Republican lawmaker Rick Santorum discussed his recent controversial comments about the nation's founding on Chris Cuomo's show. Lemon called the appearance "horrible and insulting."
"Europeans did not found this country," Lemon said after Cuomo interviewed Santorum on Wednesday night. "It was here. The Native Americans had this country before the Europeans came."
Santorum, a Republican politician and CNN commentator, made historically inaccurate and racist comments during a speech in April to Young America's Foundation, a conservative youth group. During his speech, Santorum said he doesn't "know of any country in the world that was settled predominantly by people who are coming to practice their faith."
"They came here mostly from Europe and they set up a country that was based on Judeo-Christian principles," the former U.S. senator and Republican presidential candidate continued during the speech. He went on to say that European colonizers "birthed a nation from nothing," and that even though Native Americans already inhabited the land,"there isn't much Native American culture in American culture."
On May 3, during "Cuomo Prime Time," the CNN anchor pressed Santorum about his comments.
"This seemed like you were trying to erase diversity in the interest of some white Christian right," Cuomo said.
Santorum attempted to correct his statements but offered no apology.
"Just to be clear, what I was not saying is that Native American culture — I misspoke," Santorum said, stumbling over his words.
Santorum said he was trying to articulate that U.S. founding documents, including the Constitution and Declaration of Independence, were "created anew."
"I was not trying to dismiss Native Americans," Santorum said to Cuomo. "The way we treated Native Americans was horrific. It goes against everything I ever fought for."
The Native American Journalists Association put out a statement following Rick Santorum's initial speech, calling on CNN "to immediately dismiss" him. It also urged its members to "avoid working" with CNN and implored advertisers to stop supporting the network.
Fawn Sharp, president of the National Congress of American Indians, echoed NAJA's calls for Santorum's dismissal and enumerated the reasons that Santorum's comments were factually incorrect.
"What European colonizers found in the Americas were thousands of complex, sophisticated, and sovereign Tribal Nations, each with millennia of distinct cultural, spiritual and technological development," Sharp wrote in a piece for Native News Online.
The contributions of Native Americans are plenty and consequential, Sharp wrote. They cultivated plants, like cotton, rubber, and tobacco, and developed the concept of environmentalism.
"No idea is more fundamentally Native American and more explicitly spread by Native American peoples," Sharp wrote. "There would be no National Park system without Native American influence."