Time to dismantle Indigenous Affairs, ban feds from Indigenous education and child welfare, prosecute church leaders
Workers at some of the residential schools are still alive and walking amongst us and they must be prosecuted. Church leaders need to be prosecuted. The Catholic Church needs to pay its reparations. The federal government needs to dismantle the Department of Indian Affairs, and forthwith be banned from Indigenous education and child welfare.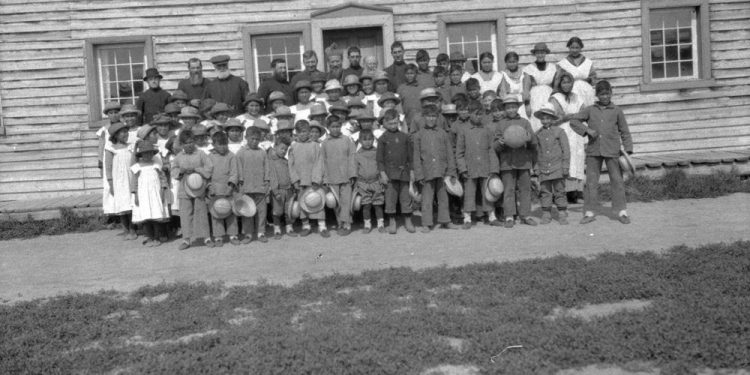 Officials and schoolchildren, pictured outside the Providence Mission Indian Residential School, Fort Providence, N.W.T., circa 1920. A whole line of political and civil service leaders through history didn't want you to know the truth—truly a Canadian pact of forgetting. Those who continue to spew some propaganda to uphold 'the good intent' of residential schools need to be held accountable, writes Rose LeMay. Photograph courtesy of the Library and Archives Canada
Buffy Sainte-Marie had a message for the Canadian Museum for Human Rights ahead of her talk in 2016

"My recommendation to the museum is that we have some special, adults-only rooms so we can show and tell some of the things that were going on and happening to Indigenous people," the award-winning Cree musician and activist said.
Sainte-Marie wants to see the museum include more details about brutal conditions Indigenous children faced in residential schools.
"We hear about how they cut their hair or they didn't let them speak their languages...what about the electric chairs? What about the cattle prod? What about the electric wires affixed to children's bodies trying to torture them into being Christian or not talking back or having their own ideas," she said.