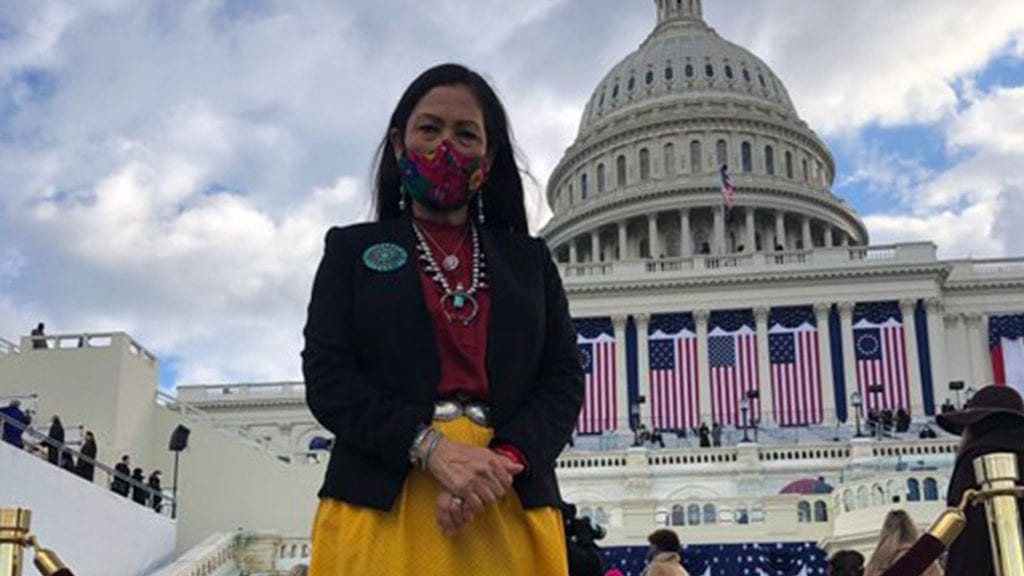 By The Canadian Press
The first-ever Indigenous member of the U.S. cabinet is in Canada to talk about how best to help First Nations, Inuit and Métis Inuit communities across the continent.
Interior Secretary Deb Haaland, a member of New Mexico's Laguna Pueblo tribe, has made missing and murdered Indigenous women and girls a top priority of her department.
While in Ottawa, she will take part in a trilateral working group set up in 2016 to address the problem, a crisis in all three countries in North America.
Haaland is also expected to meet with a number of federal officials and dignitaries in the national capital, as well as David Cohen, the U.S. ambassador to Canada.
READ MORE: https://www.aptnnews.ca/national-news/deb-haaland-first-indigenous-member-of-u-s-cabinet-meets-counterparts-in-ottawa/
The tragic legacy of residential schools, known in the U.S. as boarding schools, has also been a key focal point for Haaland.