continuing news...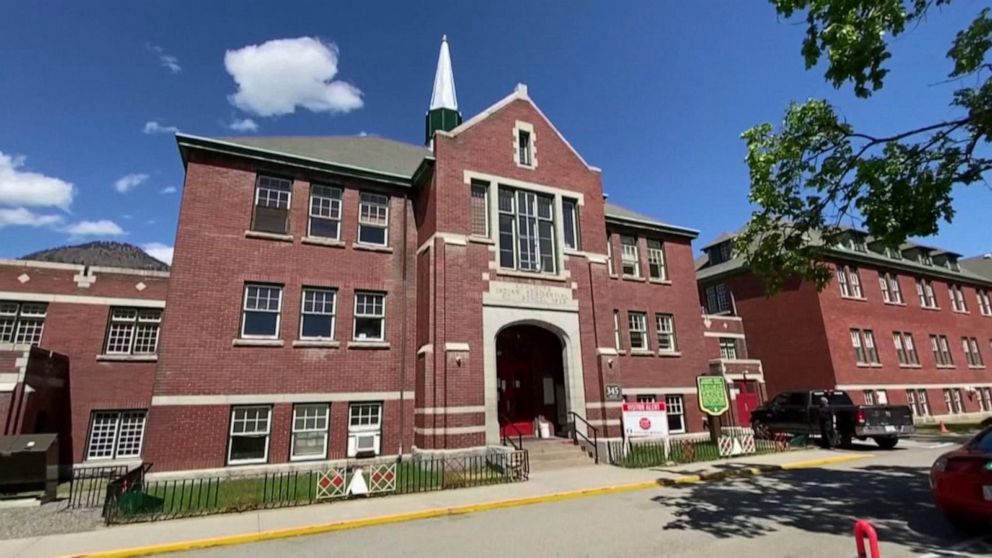 Canadian Prime Minister Justin Trudeau says it's not an isolated incident that over 200 children were found buried at a former Indigenous residential school
READ: Canada: Bodies at Indigenous school not isolated incident
In 2009, the TRC asked the federal government to help fund investigating the location of gravesites where residential students are believed to be buried. The request was denied.
...She said she had visited schoolyard cemeteries across Canada in an attempt to find where missing children were buried. But the process of finding the unmarked graves was slow because the "TRC suffers from a chronic lack of funding."
"That second step of doing the ground-penetrating radar is not something that we're funded to do," she told the media outlet. "There are approximately 140 schools on the list now. … There will be probably as many cemeteries as there are schools and in five years we just don't have the time to do an in-depth investigation of each one of them."
Cindy Blackstock, executive director of the First Nations Child & Family Caring Society, told Global News that the underfunding of Indigenous projects, like the missing Children Project, is repeated in history.
"They're making a conscious choice that these kids are not worth the money," she said. "Like these inequalities, like water, etc., like they were always complaining, 'Oh, well, we don't have the money,' therefore, the default is, 'We're going to racially discriminate against children as fiscal policy.'"
Under the TRC, there are six proposals for the Missing Children Project.
Among them is a call for former residential school students to establish an online registry of residential school cemeteries, including, plot maps showing the location of deceased children.
According to the Crown-Indigenous Relations and Northern Affairs Canada website, the 2019 federal budget announced $33.8 million over three years to develop and maintain the National Residential School Student Death Register and help maintain an online registry of residential school cemeteries.
Morton argues more needs to be done to help Indigenous communities find the unmarked graves, as there may be many more sites across Canada.
The same survey techniques used in Kamloops — such as the use of ground-penetrating radar to detect bodies — are needed, she said, as well as funds to access archival research, like residential schools survivor stories and archives from the churches or provinces.
"The research components have a cost associated, but the actual physical work of searching the grounds itself would also have a cost component," she said.
READ: TRC requested $1.5M to find graves at residential schools. The feds denied the money in 2009 | Globalnews.ca