For about the first 25 years or so, when students died, they were almost invariably buried here at the school," said Jim Gerencser, an archivist at the Carlisle Indian School Digital Research Center, run by nearby Dickinson College.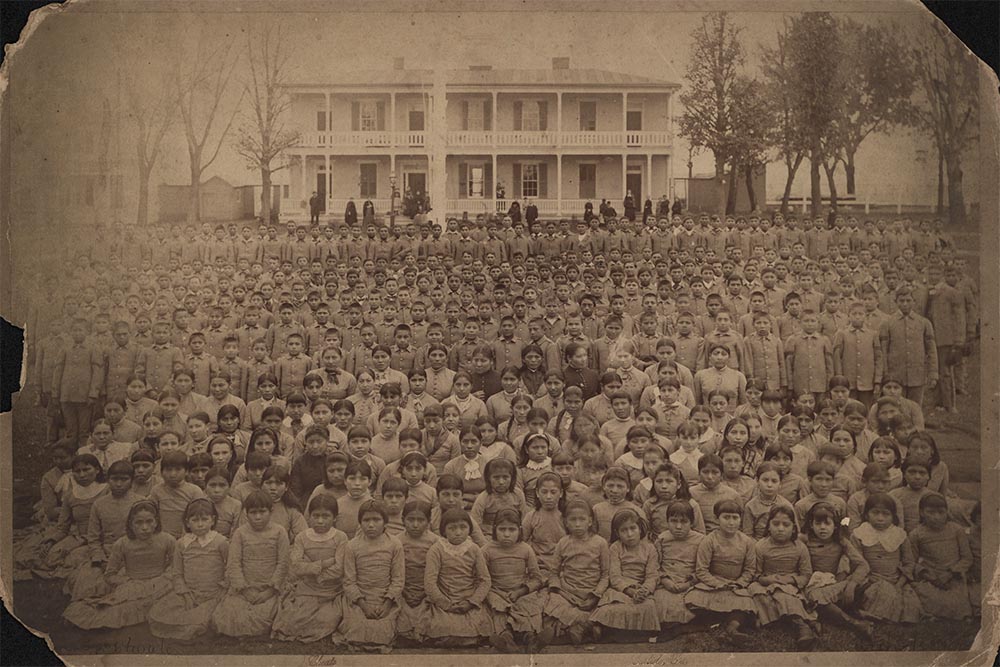 CARLISLE, Penn. — The remains of 10 Native American and Alaska Native children who died more than 100 years ago while attending Carlisle Indian Industrial School in Pennsylvania are scheduled to be returned home to their communities in Alaska and South Dakota this week, according to a notice from the Department of the Army, which oversees the cemetery.
According to Northern Arapaho Tribal Chairman, Jordan Dresser, tribal member Yufna Soldier Wolf fought for the return of three Arapaho children who are now re-buried on the reservation in Ethete, Wyo.
That battle for exhumation is the plot of a documentary Dresser produced—set to air locally this weekend—"Home From School: The Children of Carlisle."
In light of the recent discovery of a mass unmarked children's grave in Canada at the site of a former residential school in Kamloops, British Columbia, Dresser said he'd be surprised if there weren't more buried children at Carlisle.
"The records are not as accurate as we want to believe," he said. "You've got to assume the worst."
Through the Northern Arapaho Tribe's leadership, 11 children were exhumed between 2017 and 2019. In addition to the Northern Arapaho, those children belonged to the Piegan/Blackfeet Tribe, the Oglala Sioux Tribe, Oneida Nation, the Iowa Nation and the Modo Nation.
The current exhumation will begin on June 19 and is slated to take about a month, according to a

report

from the U.S. Office of Army Cemeteries. The cemetery will be closed during that time. Objections from family members and public comments can be mailed to Lt Col. Scott Tasler and Capt. Jason Netteler, the OAC project managers, or emailed.
BIG NEWS: The Remains of 10 Children at the Carlisle Indian Boarding School Are Returning Home